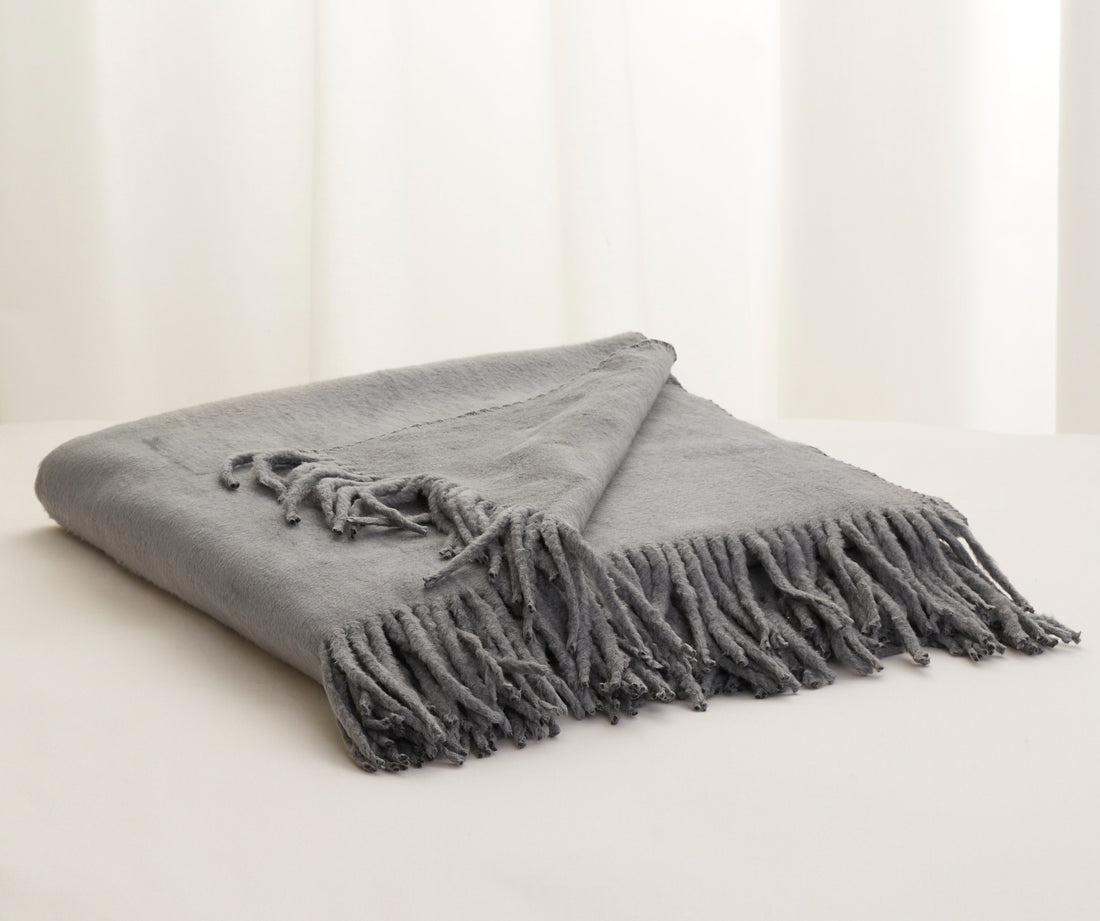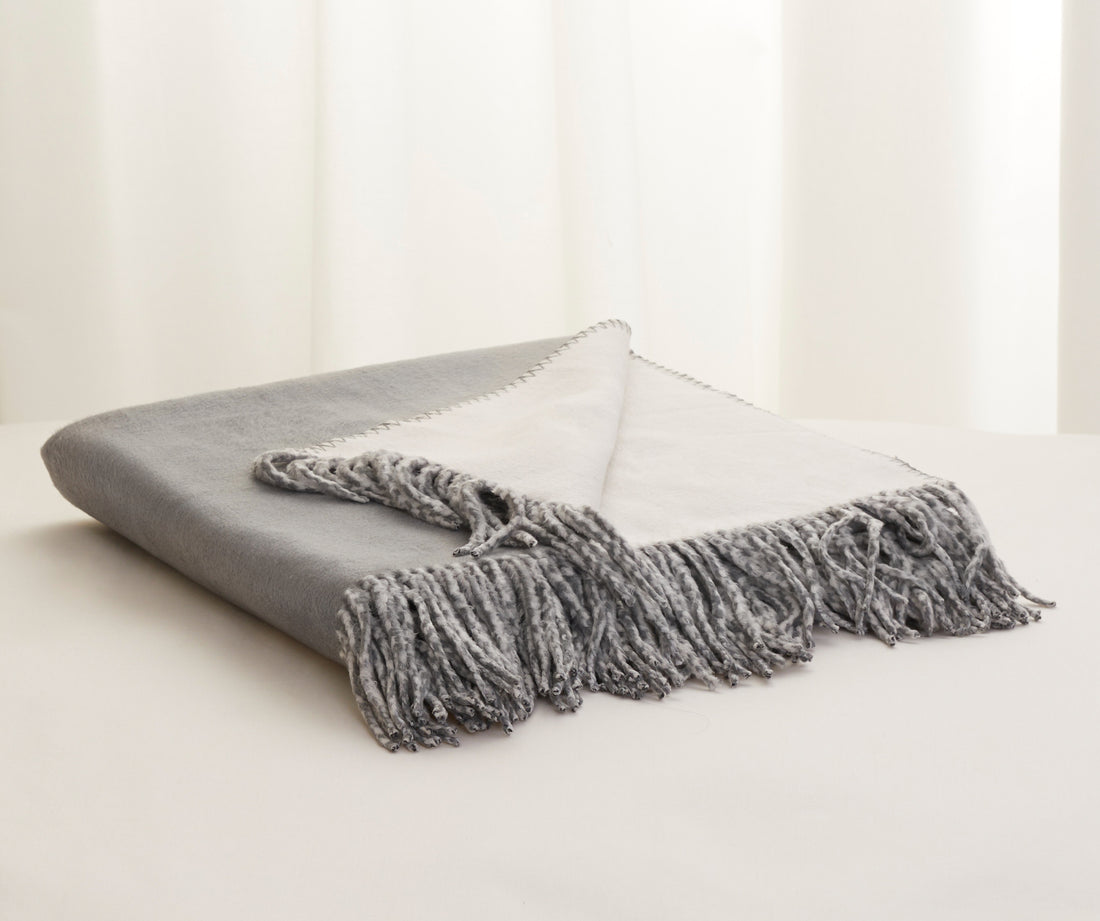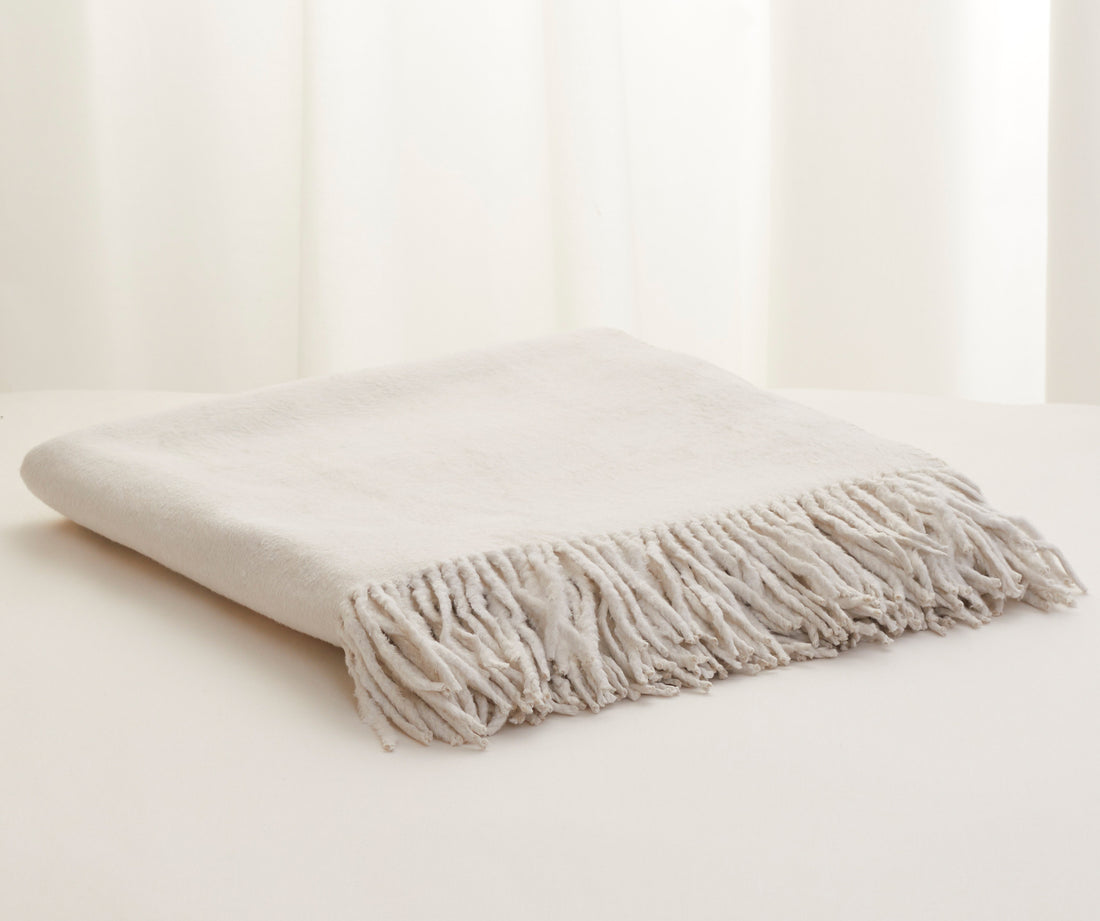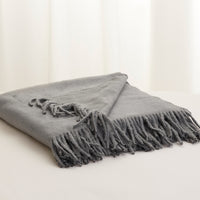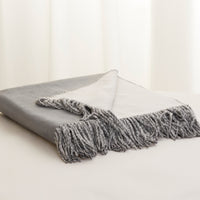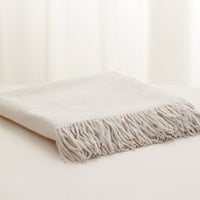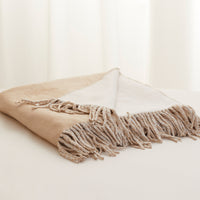 100% Silk Throw Blanket

Made from 100% Luxurious Grade A Silk

Size: 65" x 50"

High quality craftmanship. Finished with saddle stitching and tassels 
1. Made from 100% pure silk, providing a luxurious & smooth texture. 
2. Silk is known for its exceptional softness, making the throw blanket incredibly gentle & comfortable against the skin. 
3. Breathability: Silk is a natural fabric that allows air to circulate, keeping you cool in warmer weather and warm in cooler temperatures.

4. Lightweight: Silk is lightweight and doesn't feel heavy, making the throw blanket easy to handle and carry.

5. Hypoallergenic: Silk is naturally hypoallergenic, meaning it is less likely to cause allergies or irritate sensitive skin.

6. Moisture-wicking: Silk has moisture-wicking properties, drawing away sweat and keeping you dry and comfortable.

7. Temperature regulation: Silk naturally helps regulate body temperature, making it suitable for year-round use.

8. Lustrous appearance: Silk has a natural sheen that adds an elegant and sophisticated touch to the throw blanket.

9. Durability: Although silk is delicate, high-quality silk is durable and long-lasting when properly cared for.

10. Versatility: The throw blanket can be used in various settings, such as a decorative accent on a couch, bed, or chair.

11. Our silk throw blankets are available in a variety of colors allowing you to choose one that matches your personal style and home decor.

12. Luxurious gift option: A silk throw blanket makes an excellent gift due to its high-quality material and luxurious appeal.

13. Environmentally friendly: Silk is a natural, renewable resource, making it an eco-friendly choice for those conscious of sustainability.
100% Silk Throw Blanket
Made from 100% Luxurious Grade A Silk
High quality craftmanship.
Finished with saddle stitching and tassels.
Dry Clean only.
Do not Machine Wash.
Iron on cool/silk setting.
Do not put in direct sunlight.